01. Centralized Certificate Inventory Control
Effortlessly centralize and automate the management of digital certificates in your inventory. Maintain security and compliance across the complete certificate lifecycle by automating the renewal, revocation, and monitoring processes.
Improved Compliance
Seamlessly achieve and maintain compliance with industry regulations like HIPAA, PCI-DSS, and GDPR through ensured certificate policy compliance and insightful certificate usage tracking.
Cost Savings
Reduce the risk of costly certificate-related outages and minimize resource allocation for manual certificate management, leading to significant cost savings for your organization to maximize your returns.
Increased Efficiency
Embrace automation capabilities that eliminate manual intervention. Obtain and bind certificates to servers seamlessly, preventing potential outages to increasing overall operational efficiency.
Audit Report
Access comprehensive audit reports that offer insights, saving time and aiding in enhancing the security and efficiency of your organization's PKI infrastructure providing detailed statistics to drive improvements.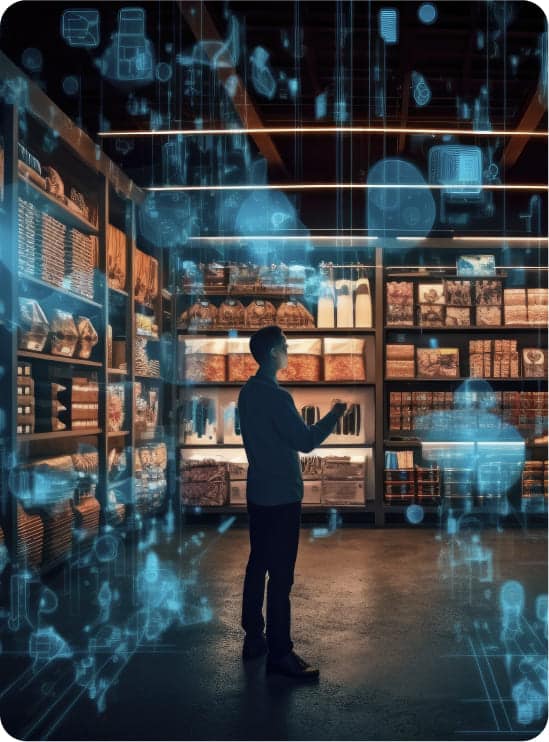 Benefits In a Glance
Effortlessly categorizes each certificate based on its lifecycle stage, key length, custom templates enabled by Microsoft PKI & expiration by specific timelines.
Rapid certificate revocation process.
Get the ability to view all 79 properties associated with each certificate.
Simplify the certificate renewal process with a convenient one-click renewal option.
Track ownership and monitor the status of certificates efficiently.
Easily locate certificates using only their serial numbers.
02. Complete Automation
Automate certificate issuance and renewal for web servers, enhancing reliability and availability. Reduce the risk of outages caused by expired or invalid certificates while improving overall security.
Bypass Workflow
Automate the acquisition of digital certificates for authorized servers, mitigating approval delays and minimizing downtime for critical systems to enhance security, compliance, and PKI infrastructure efficiency.
Service Now Integration
Leverage a fully automated solution integrated with ServiceNow for swift, accurate digital certificate requests and issuance to servers to enhance web service reliability and availability.
Web Server Integration
Integrate seamlessly with web servers to centralize certificate issuance and renewal. Enforce security policies and PKI compliance while minimizing administrative burdens.
Load Balancer Integration
Embrace a comprehensive solution with full automation, seamlessly integrating with load balancers like F5. Automate digital certificate issuance and renewal to enhance web service reliability.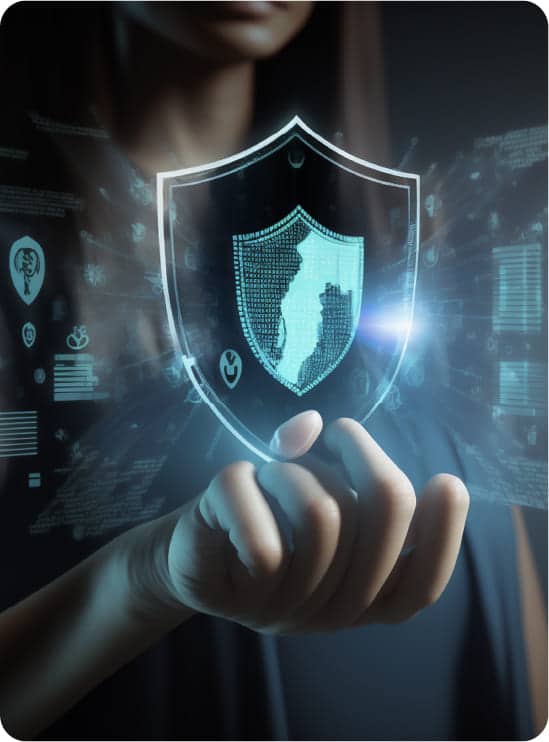 Benefits In a Glance
Renew certificates with a single click using our server-installed agent for seamless updates
Simplify agent management through CertSecure, overseeing multiple agents effortlessly.
Seamlessly integrate with F5, IIS, Apache, Tomcat, Java Keystore, and more for versatile compatibility.
03. Efficient Certificate Discovery
Easily manage your certificate landscape with certificate discovery. Improve security posture and compliance by identifying and removing unused or expired certificates, ensuring critical certificates are not missed or allowed to expire, and enhancing overall PKI infrastructure management.
Continuous Monitoring
Ensure uninterrupted server functionality by continuously monitoring certificates used in your environment. Receive alerts before certificates expire, maintain an accurate inventory, and meet regulatory requirements.
Certificate Scanning
Identify wildcard certificates, self-signed certificates, and those with SAN issues in your environment. Detect SAN issues to enhance web service reliability and security to elevate your PKI infrastructure.
Weak Cryptographic Detection
Pinpoint certificates using vulnerable cryptographic algorithms or hash functions in your environment. Eliminate security vulnerabilities and adhere to industry standards and regulations.
NESSUS Integration
Integrate seamlessly with NESSUS and other certificate discovery tools for intelligent environment monitoring. Identify vulnerabilities like expired or weak certificates by combining tool capabilities.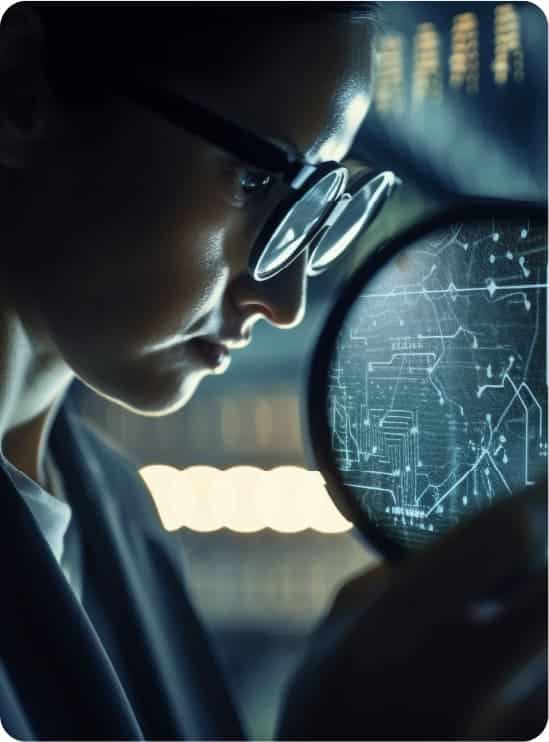 Benefits In a Glance
Discover actively utilized certificates within your environment effortlessly.
Enhance your insights by importing certificate discovery reports from NESSUS and other tools for an intelligent perspective.
Easily identify certificates issued by unrecognized authorities, expanding your view of certificate usage.
04. Streamlined Certificate Enrollment
Enable self-service certificate requests with CertSecure. Reduce management costs, enable quick certificate acquisition, and enforce policies and controls for authorized user requests, enhancing efficiency and security.
Web Enrollment for Users
Automate Inventory Management allows you to oversee certificate lifecycles, automate renewal and revocation, and maintain secure management. Web Enrollment gives you a secure channel for requesting certificates.
CSR Generation
With automated lifecycle tracking, reduce your manual efforts and enhance reporting accuracy. Detailed reports on status and expiration dates improve security risk identification and management to save time and boost accuracy.
Policy Enforcement
Inventory Management in your Certificate Management Solution ensures CSR reuse and wildcard certificate usage by tracking CSR utilization. Reinforce the security and compliance of your PKI infrastructure and mitigate potential vulnerabilities.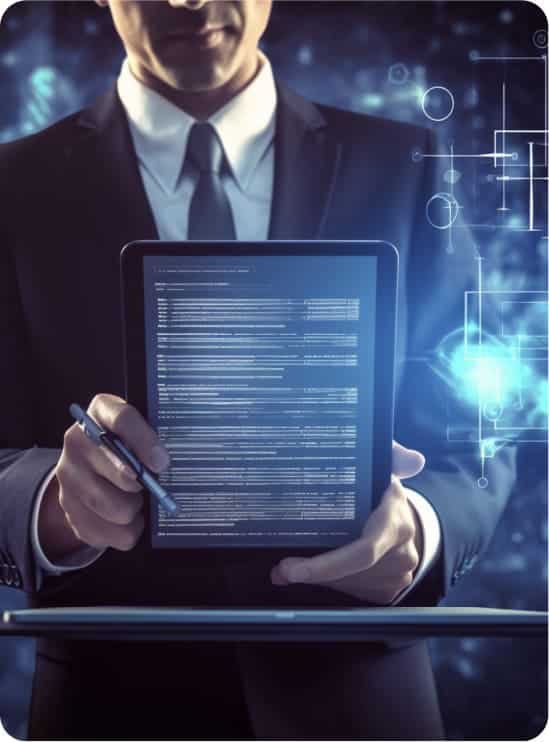 Benefits In a Glance
Manage specific issuance policies for certificates with ease.
Control template access for streamlined approval workflows.
Handle CSR tasks and certificate management via Web Console or APIs.
Effortlessly transfer certificate ownership as needed.
Renew or revoke certificates instantly with just one click.
05. Simplified Report Generation & Automated Alerts
Unlock the power of effortless report generation, track the complete certificate lifecycle with five advanced features, and enjoy the flexibility to automate report scheduling. Generate reports based on certificate timelines, expiration dates, templates, key length, and more.
Controlled Issuance
Ensure authorized users receive digital certificates through enforced approval processes, enhancing PKI security and compliance. This rigorous approach mitigates risks and aligns with industry best practices.
Efficient Notifications
Get automated alerts for approved certificate requests to expedite projects while reinforcing controls to strengthen PKI security and compliance and enjoy operational resilience with timely actions and informed decision-making processes.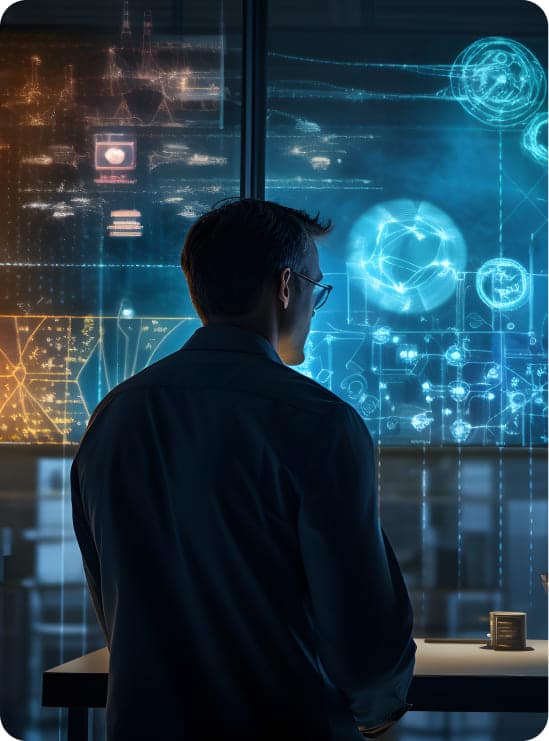 Benefits In a Glance
Streamline workflow with quick report generation for each certificate authority.
Effortlessly stay informed by scheduling automated report deliveries through email.
Gain insights and control by easily tracking usage patterns.
Stay informed with personalized notifications on certificate status during enrollment.
Ensure timely action with tailored alerts as your certificate's expiration date approaches.
Ensure timely action with tailored alerts as your certificate's expiration date approaches.