Report
Encryption Consulting
PKI & IoT Trends
Survey – 2022
A study on global usage trends on Public Key Infrastructure (PKI) and Internet of Things (loT) along with their application possibilities. This report's primary focus is on the analysis of the findings based on the survey conducted among professionals working in cyber security domain across various organizations around the globe.
Hear from over 3,520 participated in the PKI trend survey for the year 2022
Digital certificates are becoming a necessity in today's encryption landscape. With the increase in regular usage of cloud applications
Internet of Things (loT)

Security became the top most concern for the companies with high critical data.

Public Key Infrastructure (PKI)

Solves such concerns by providing core authentication and security for these technologies

International Data Corporation (IDC)

Predicts by 2025 there will be 4lbn+ loT devices connected to various sector & generating about 80 zettabytes of data.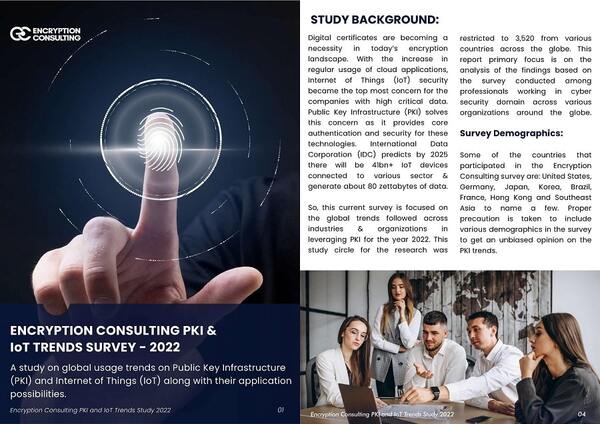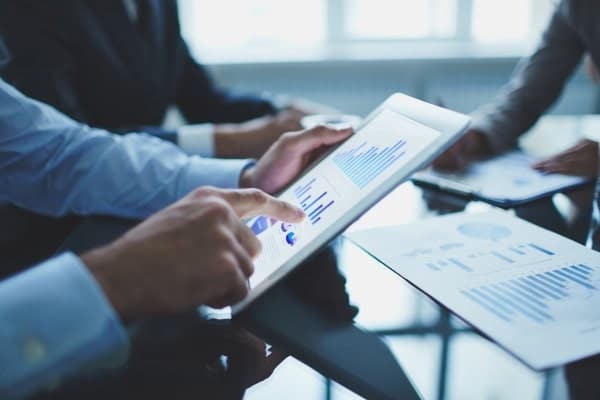 What are the major factors impacting the deployment of PKI applications?
Internet of Things, which is the current fast-growing trend, is a major factor chosen by the respondents.
As observed from the survey, it is clearly evident that IoT is going to be the next big thing in the technology space and out of these, more than 45% will leverage digital certificates for security and data protection.
This survey question focuses on understanding several challenges faced by organizations in deploying PKI
Key Focus Points
IoT Key management complexity
PKI revocation
Private key management for CA
PKI deployment challenges
Analysis on Hardware Security Modules
Around 53%
organizations feel that no upgrade to existing PKI is the major reason for incompatibility with applications. This is followed by the lack of skill- set which increased from 38% in FY21 to 46% in FY22