Data Loss Prevention, Data Protection
Top 7 techniques that can prevent data loss prevention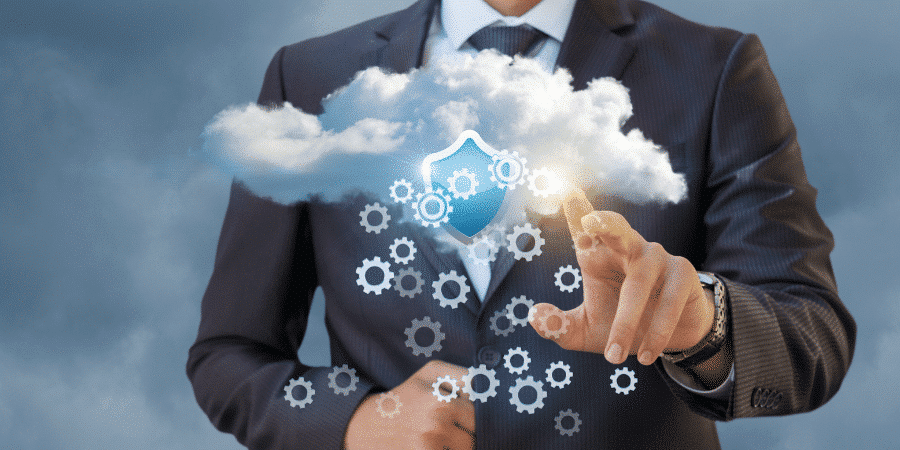 Read time: 6 minutes, 25 sec
What is Data Loss Prevention?
Data Loss Prevention (DLP) is a solution for exposing sensitive data. DLP is used by organisations to safeguard and protect data as well as to adhere to legislation. Through their network, businesses transmit sensitive data to partners, clients, remote workers, and other authorised users, but occasionally an unauthorised user may be able to intercept it.
Organizations need to protect sensitive data due to multiple industry and government regulations such as HIPAA and PCI-DSS.
Why your organization needs data loss prevention?
A "borderless" network perimeter with numerous attack vectors has been produced by today's digital transformation, which started with mobile devices and continued with embedded systems, social media applications, hypervisors, and the proliferation of connected devices.
Organizations need to make sure that their most sensitive data and assets are secured in order to adapt to this technological transformation. When implemented correctly, DLP offers visibility, granular control, and data security coverage to defend against human error-related data loss and external threats. The creation of a thorough data loss prevention strategy shouldn't be put off; it may assist your business in safeguarding its "crown jewels," ensuring compliance with the changing regulatory environment, and preventing the publication of the next data breach story.
You don't know where the private information of your business is kept, where it is sent, or who is accessing it.
DLP technology gives IT and security employees a complete picture of where data is located, how it moves through the organisation, and how it is being used. It lets you to protect and maintain control over sensitive data, such as customer information, personally identifiable information (PII), financial information, and intellectual property. It does this by comparing network actions to your organization's security regulations. Your firm will be able to develop the right rules to safeguard this data and decide which assets need to be protected and at what cost after having a complete grasp of this data.
Although your business has a plan in place to guard against external intrusion, it does not cover employee theft or the unintentional disclosure of sensitive data by partners and employees.
Data loss may not always occur as a result of outside, hostile attacks. One important factor is internal employees accidentally disclosing or improperly handling confidential information. In 28 percent of the attacks, insiders were involved, according to Verizon's 2018 Data Breach Investigations Report. It can be particularly challenging to protect against insider threats because it's difficult to tell when someone is abusing their rightful access to data. DLP has the ability to identify confidential information-containing files and stop them from leaving the network. It has the ability to implement policies that protect data on an as-needed basis and can stop sensitive data transfers to USB devices and other removable media.
For instance, access to a particular endpoint may be immediately barred in the event that a security event is discovered. In response to occurrences, policies may also quarantine or encrypt data
The responsibility, adverse exposure, penalties, and lost revenue linked to data breaches worry you.
Alarmingly frequently, data breaches have been in the news. Through fines, negative publicity, the loss of important clients, and legal action, they can wreak financial havoc on an organisation. The mean time to identify (MTTI) breaches have reportedly reached an average of 191 days, which equates to nearly six months of dwell time for attackers, according to the Ponemon Institute's 2017 Cost of Data Breach Study. Lateral movement is made possible by dwell time, which is essential for boosting hackers' chances of success.
You're worried about your next audit and wish to continue adhering to the intricate laws.
Regulations like the GDPR and New York Cybersecurity Every regulated firm that collects, stores, and utilises sensitive customer data must raise the bar to meet new standards as a result of requirements, which are ushering in a new era of accountability. Failure to comply with regulations may result in fines of up to 4% of annual global turnover and orders to stop processing. Controls over technology are becoming important in some instances to achieve compliance. These controls are offered by DLP, together with policy templates and maps that cover certain requirements, streamline compliance, and permit the gathering and reporting of metrics.
Data must be safeguarded from security risks brought on by BYOD and IoT.
DLP assists in preventing the unintentional disclosure of sensitive data across all devices when used in conjunction with complementing safeguards. DLP can monitor data and dramatically lower the risk of data loss wherever it resides, whether it is in use, at rest in storage, or in transit over the network.


Types of DLP Solutions
An company might lose data in a number of ways. The numerous methods that sensitive data may be removed from an organisation should be able to be recognised by the DLP solution. The various DLP solution types include:
Endpoint DLP
Data on the network's devices is monitored by an endpoint DLP solution. To monitor and safeguard the data stored on endpoints such as laptops, servers, smartphones, printers, etc., this solution is installed. Even when the endpoint is online or linked to a public network, endpoint DLP safeguards the data on such endpoints. Additionally, this method stops sensitive data from being transferred to USBs
Network DLP
This DLP system is put into place on the network and keeps track of data transfer. Any device linked to the network may monitor, safeguard, and prevent all incoming and outgoing data. All of the network-connected devices can be subject to the DLP policies. Data on offline devices cannot be protected by this solution; it can only secure data on devices that are connected to the network.
Email DLP
The email DLP system keeps track of emails and filters them based on particular keywords. This remedy can lessen email-based data leaks.
Cloud DLP
A cloud DLP solution keeps an eye on and safeguards the data kept in the cloud. Emails, documents, and other forms of files may all be protected and monitored with the service.
Techniques needed for your data loss prevention
Determine the primary data protection objective in order to determine the appropriate DLP solution for the organization.
Implement a centralised DLP programme and collaborate with various departments and business units to define standard DLP rules that control data for the organisation. Data visibility will rise as a result throughout the organisation.
Make an evaluation of the different forms of data and their importance to the company. Determine the type of data, whether it is sensitive, and where it is stored. Consider the data exit points. Then assess the danger of each type of data being compromised to the organisation.
Make a method for classifying data that includes both structured and unstructured information. Internal, private, public, personally identifiable information (PII), intellectual property, and other types of data may exist.
Create policies for data processing and correction for various sorts of data. DLP software comes with pre-configured rules based on laws like GDPR and HIPAA. These guidelines can be altered to suit the requirements of the company. Create controls to lower the danger to the data. To lessen the unique data risks, organisations should build granular, fine-tuned controls.
Employee education can lower the possibility of insiders accidentally leaking data. A good data loss prevention programme depends heavily on employee knowledge and comprehension of security standards. Employee understanding and adherence to data security policies and best practises can be improved with the support of awareness campaigns and trainings such as posters, emails, online trainings, and seminars.
Utilize indicators like the number of events, the mean time to incident response, and the proportion of false positives to gauge how effective your DLP system is.
Conclusion
A company's security depends heavily on having the right cyber security platforms and solutions in place. Any firm can utilise DLP to stay ahead of threat actors, whether they are internal or external. Any business, especially banks and healthcare companies, must prioritise protecting sensitive consumer and corporate data. At Encryption Consulting, we place the utmost importance on cyber security. We work with organizations to create the most secure environment possible using methods such as DLP, Public Key Infrastructure (PKI), and encryption assessments. We provide assessment, implementation, and development services for PKI, encryption, and Hardware Security Modules (HSMs). If you have any questions, visit our website at www.encryptionconsulting.com.